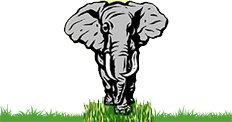 Contact Safari Land – Share Your Experience with Us!
Comments
Tell us what you think about Safari Land, our web site, our packages, or anything else that comes to mind. We welcome all of your comments and suggestions.
Frequently Asked Questions
Safari Land is an indoor family entertainment center with 62,000 square feet of attractions, bowling and arcade games.
There is no admission charge.  You may come in and walk around to see what we have. 
You can put any amount of money on the card.  The adventure card can be used for the individual attractions and/or the arcade games.  Sorry, the adventure card cannot be used for bowling at this time.
No, except for party or group package reservations.  We do have 12 lanes for bowling – with no extra charge for Cosmic or Black Light bowling available every day.
No, the only outside food you may bring in is your own birthday cake, or cupcakes.  
Yes.  In addition to beer and wine, we offer a full bar and maintain a zero tolerance of drinking and driving.
Yes, in order to receive the group discount, you must be a non-profit or tax-exempt organization with at least 15 or more participants.  To see all group package options, please click here.
Yes for a 150 person minimum, with our unique package, your group will feel as if they "own" the place.  Please contact us for further details. 
Yes, we are available to host your event with full catering and meeting space.  Please call us for more information.
Yes, we will gladly take donation requests if in writing, plus you have a charity organization or school within the area.  We will provide a promotional packet in return.  Please mail all requests.
We accept cash, Visa, MasterCard, and American Express.  We do not accept personal checks.
Yes, gift cards in any denomination can be purchased at the front counter.