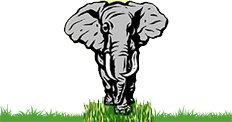 SAFARI LAND INDIVIDUAL ATTRACTIONS, PLUS WEBSITE SPECIALS
ANY 10 ATTRACTIONS LISTED BELOW FOR $25!!!
Please note that you must meet the height requirements in order to go on that attraction.
    No refunds for attractions that are not operational.
$20.00 Unlimited Game Play*
Noon - 8pm
*games DO NOT distribute prizes/tickets
10 Pieces (Plain, BBQ, Hot)
$5.99+tax
Available Every Day of the Week
Valid Monday - Thursday Only:
Buy 2 All-Rides-Unlimited* Wristbands (normally $70) for Only $60!
*Height requirements must be met for certain rides
 Valid Monday-Thursday: $1.99 per person per game
Valid Friday: $3.00 per person per game
Bowling Shoes plus Socks Required.
Come in and purchase your Safari Land gift cards for birthdays, holidays and any other occasions.
WEEKEND BOWLING PRICES can be found under Attractions, then Bowling. 
No reserving of lanes unless a party package.